Women in Property and Construction Sumit and Dinner
From 4pm, Wednesday 18th  January  
Step into the new year with our renowned Property and Construction event, an action packed afternoon with informative and captivating panel discussions, addressing the upcoming topics of property and construction in 2023.
We'll also be hosting a delicious supper club with an inspiring special guest speaker, and valuable networking opportunities to meet like-minded professionals and create relationships to grow personally and professionally.
Agenda:
– 4pm-4:30pm Guests arrive / networking
– 4:30pm-6:15pm: Panel Discussions as follows:
4:30pm-5:15pm:  Panel 1: Commercial real estate: What is the future of the high street & the hospitality sector? Office Design for 2023, how diversity and inclusion can be taught within our education system.
5:30pm-6:15pm: Panel 2: Residential property & sustainability: Reaching Carbon net zero (challenges around this and how the market can overcome them), outlook on the resi market and what leadership looks like in the C-suite for 2023.
– 6:30pm-9pm Dinner, Guest Speaker & Networking as follows:
6:30pm-7pm: Supper guests arrive, networking & drink on arrival
7:15pm-8pm: Delicious sit down supper alongside networking
8pm-8:45pm: Inspiring special guest speaker
8:45pm – 9pm: networking & close
Speakers confirmed for this event:
(Further speakers to be confirmed)
Dr. Vanessa Brady OBE – CEO and Founder of British & International Design – SBID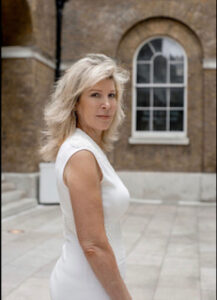 Vanessa Brady OBE is the Founder of the Society of British Interior Design (SBID), the international industry organisation for interior design.
She is a renowned international interior designer and recipient of many awards. Among her advertised client list Vanessa has acted for multi celebrities including Uri Geller, Valentino, British Luxury Club, Hard Rock Cafe London, The Bee Gees Robin Gibb and the government building for design; The Design Council.
Shravan Joshi MBE – Chairman of Planning & Transportation Committee – City of London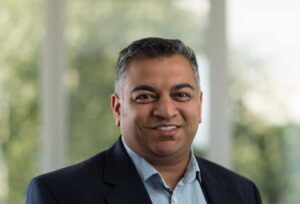 Shravan Joshi has served since 2018 as an elected member at the City Corporation and has held various positions including:   Deputy Chairman of the Licensing Committee, Deputy Chairman of the Streets and Walkways Sub-Committee and Deputy Chairman of the Property Investment Boar
He is Chairman of Planning & Transportation Committee and Local Plans Sub Committee and a Member of the Policy and Resources Committee and Resource Allocation Sub-Committee.
Shravan started his career in investment banking but moved to the energy sector in 1999. He specialised in trade structuring and supply chain contracts into Central Asia, Eastern Europe, the Far East and North America. He has worked with several new energy technology companies, and he advises and consults on commercialisation of new innovations and solutions.
Sarah Daly – Associate Director, Sustainability at Turner and Townsend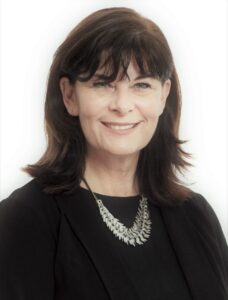 Sarah's first 21 career years were running a multi-award-winning international consultancy. Then as managing director of an architectural team, she transformed it into a cutting-edge, BIM-led practice. As European Head of Marketing for a global environmental consultancy, achievements included creating a fully integrated planning and EIA service for the housing sector.
At not-for-profit Sustainable Homes as Director of Strategic Sustainability & Partnerships Sarah worked on a range of advocacy issues from fuel poverty and homelessness to affordability and construction standards. As part of the Construction Leadership Council, driving the offsite agenda she supports LAs, RPs and private development teams with the transition to low-carbon, higher performance pre-manufactured housing. Sarah has an MSc Sustainable Development and has extensive experience in lecturing at two universities at MBA level for leadership, sustainability and CSR.
At Turner & Townsend, Sarah is currently leading on the Learning & Development, Partnerships, Market Engagement & Communications elements of the Social Housing Retrofit Accelerator to ensure the reskilling and upskilling of the social housing community to deliver high quality retrofit programmes.
Jacqui Bateson – Managing Director at HACT Housing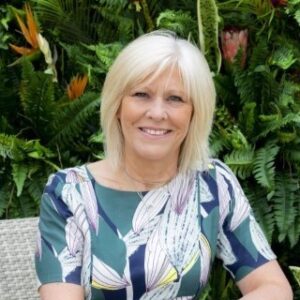 Jacqui joined HACT in 2020. She works with clients both within and beyond the housing sector. Before joining HACT, she completed her Masters in Business Administration specialising in corporate finance, strategic marketing and business innovation and change. Jacqui has worked in the financial services sector in a wide range of roles and within the housing sector as a non-executive director for over 15 years.
This event is perfectly suited to those that are mid-career to senior level professionals including business owners or those in C-Suite and managerial positions.
Whilst the content for this event is property & construction focused, individuals from other industries are welcome to join.
We also welcome all genders to join our events to support our initiative in empowering women in the workplace.
Receive a 10% discount as a Home Grown member using the code MWE10 
Half  day passes from  £48 or full day to include dinner  £80  
Click here to book  using the MWE10 discount code